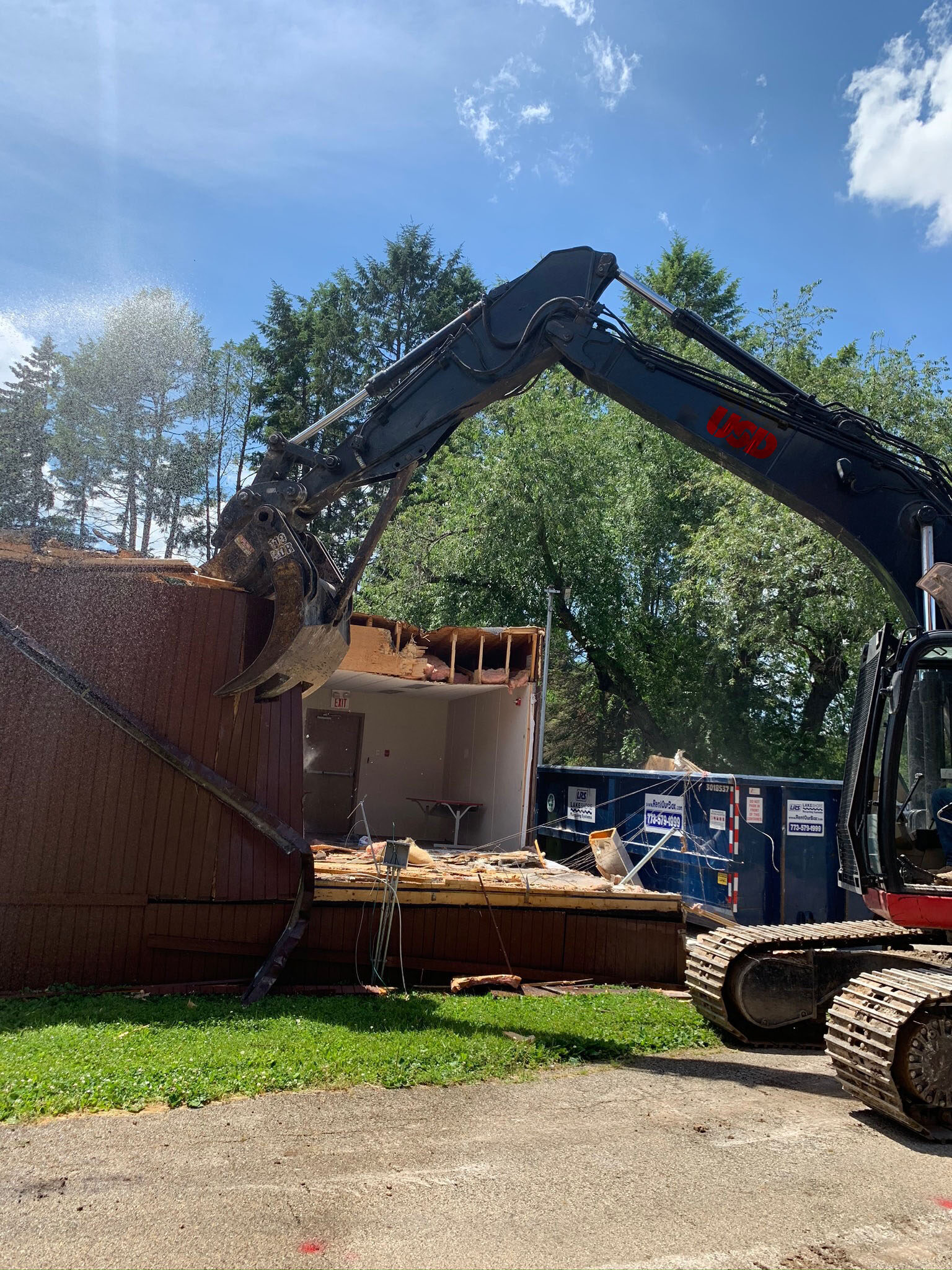 Structural Demolition
USD boasts a rich and storied history in the field of total building demolition, particularly in the vibrant city of Chicago. Over the years, our company has been at the forefront of demolishing thousands of structures, leaving a lasting mark on the city's ever-evolving landscape. One iconic project that stands out is the demolition of The Chicago Stadium, which was not only home to the Blackhawks and the Bulls but also witnessed Michael Jordan's first three championship victories. This monumental task was executed by U.S. Dismantlement, showcasing our expertise in handling high-profile and historically significant projects.
Our portfolio extends beyond sports arenas, encompassing the demolition of entire manufacturing facilities. One notable example is the Chrysler Kenosha Assembly plant, where we successfully dismantled the complex infrastructure. Such projects highlight our ability to efficiently and safely take down large-scale industrial structures, contributing to the revitalization of the areas they once occupied.
Intriguingly, our demolition endeavors in Chicago even included the demolition of Al Capone's south side headquarters. This site gained additional notoriety when Geraldo Rivera famously broke into a sealed basement vault on live television, only to find it disappointingly empty. This unique chapter in our company's history underscores the wide range of projects we have undertaken, and the historical significance attached to some of them.
USD's legacy in the demolition industry in Chicago is a testament to our expertise, precision, and ability to handle diverse and challenging projects, whether they involve sports arenas, manufacturing facilities, or historically significant landmarks.