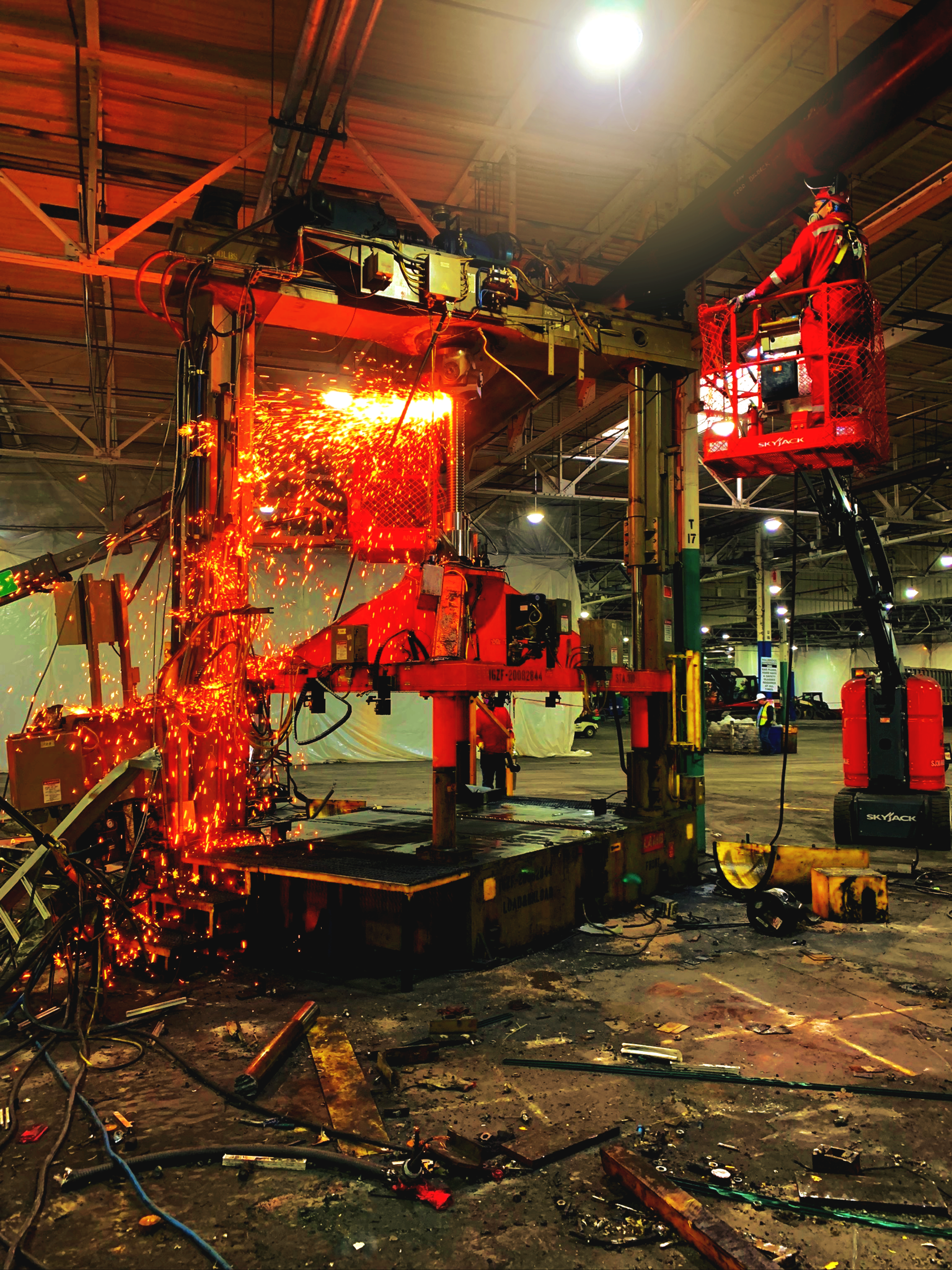 Industrial Demolition
Although USD has a long history of industrial demolition in the Steel and Power Industry, it also boasts a sister company named Redline Demolition, specializing in the Automotive Industry. The choice of the name "Redline" is symbolic of our approach to work – fast yet safe. Both USD and Redline share a common commitment to safely and efficiently removing tooling, process equipment, and structural and mechanical systems from a diverse range of manufacturing facilities. This includes powerhouses, boiler rooms, steel mills, automotive assembly plants, paper mills, and many others.
Recent projects highlight our expertise in executing fast and safe industrial removals. These undertakings involve stripping out facilities spanning millions of square feet and encompassing tens of thousands of tons of steel and equipment. Notable examples include our work at Ford's Chicago Assembly, Chrysler's Belvidere Assembly, General Motors Wentzville Assembly, and Rivian Electric. These achievements underscore our dedication to delivering swift and secure solutions in the industrial demolition sector.
USD and Redline Demolition combine their extensive experience and expertise to ensure that clients receive the highest level of service and safety during complex removal projects. This collaborative approach allows us to excel in a wide range of industries, demonstrating our commitment to delivering results that meet and exceed our clients' expectations.
In essence, our companies' ability to perform Fast/Safe industrial removals sets us apart in the field, making us a trusted partner for businesses seeking efficient and reliable demolition solutions across various sectors.